Wismec Preva DNA Pod Kit
Tax included.
Postage
calculated at checkout.
---
---
The Wismec Preva DNA vape kit is a sleek refillable pod kit, recommended for users of all experience levels. Powered by a built-in 1050mAh battery (designed to offer a full day of vaping between charges), this kit will support both mouth to lung and direct to lung vaping styles, thanks to its adjustable power output and the two types of Preva 2ml pod available. The pods themselves can be refilled multiple times, supporting most e-liquids.
For such a technology-heavy kit, the Preva pod kit is still very easy to use, this is mostly thanks to the single button operation. This button allows you to activate and lock the device, whilst also selecting from three power modes - the power ranges change depending on which pod you've installed. Aside from the simple operation, the Preva is compact and features a quality black finish with carbon fibre inlays - for a more discreet vape kit.
By using a DNA chipset, Wismec has been able to create a smarter vape kit. It instantly recognises which pod is installed and alters the wattage range for you. When the 0.25 Ohm pod is installed, you can shift between 14,16 or 20W of power, for greater vapour production, supporting direct to lung vaping. With the 0.5 Ohm pod installed, this switches to 10, 12 or 14W of power, producing less vapour, ideal for mouth to lung vaping.
Each Preva 2ml refillable pod will hold up to 2ml of e-liquid. When you run low, refilling is a simple task thanks to the sliding, top-fill mechanism. You won't even have to remove the pod from the device. When it comes to pairing with an e-liquid, you'll have plenty of choices. The 0.25 Ohm pod will work best with an e-liquid that's 60% VG or higher, whilst the 0.5 Ohm pod should be used with an e-liquid that's 50% PG or higher.
Overall, the Wismec Preva DNA pod vape kit shows that there is a line between functionality and aesthetic. This kit performs well, supporting the vape styles of new and advanced users, and looks good while doing so.
Features:
Wismec pod kit
Simple operation and set-up
Single-button operation
Adjustable power output
2ml refillable pods
MTL & DTL pods included
Adjustable top airflow
Top filling capabilities
Contains:
Wismec Preva 1050mAh Vape Device
Preva 2ml Refillable 0.25 Ohm Pod
Preva 2ml Refillable 0.50 Ohm Pod
USB Charging Cable
User Manual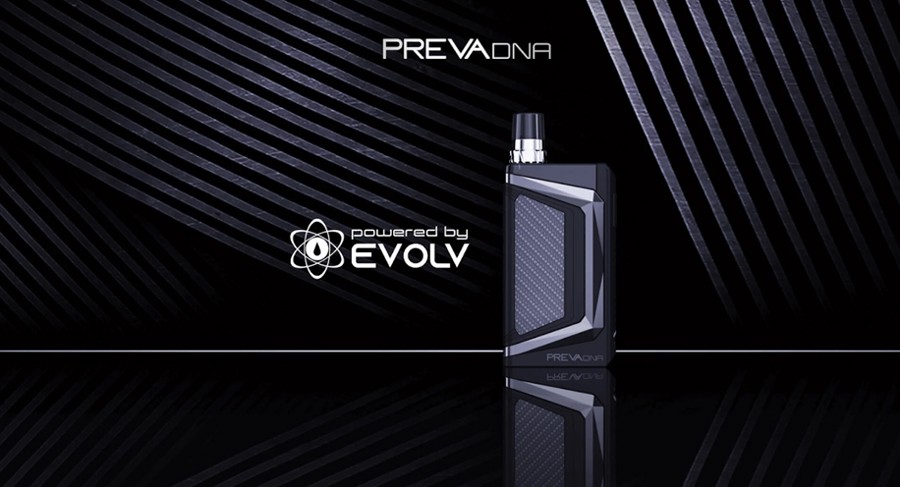 Sleek, intelligent and simple to use, the Wismec Preva pod kit is ideal for all experience levels and can be used every day.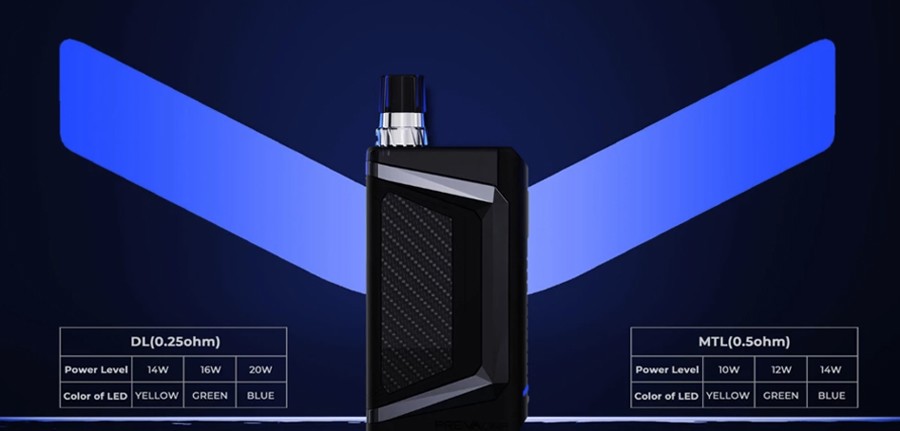 The Preva pod vape kit uses an Evolv DNA chipset so you can easily switch between MTL and DTL vaping.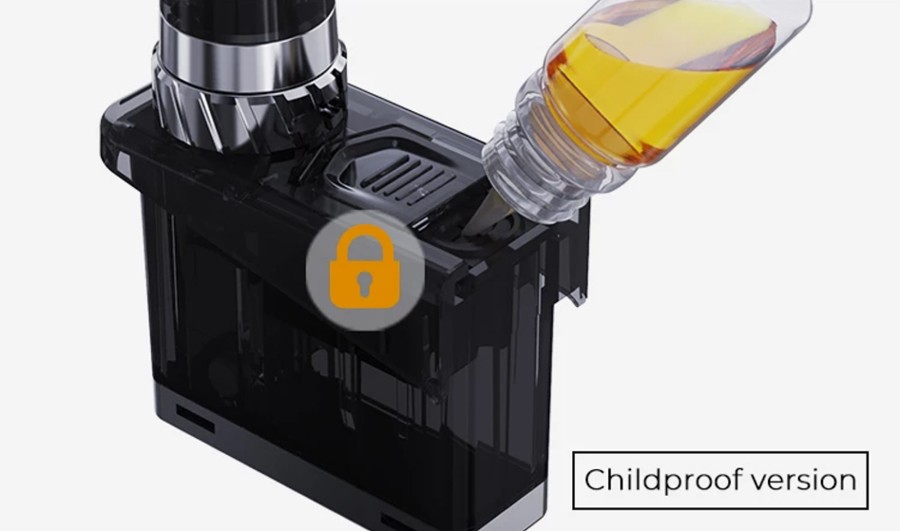 The Wismec 2ml refillable Preva pods are safer thanks to the childproof lock, they can be paired with a range of e-liquids.

Control vapour flow more accurately with the Preva's adjustable top airflow, so you can find your ideal inhale.
---
We Also Recommend