The Innokin Endura T18 X pen vape kit is a simple and reliable option that's been designed for new vapers and anyone looking for something that's easy to use. An upgrade to the earlier T18 kits, the T18 X is powered by a 1000mAh built-in battery and features faster charging. You can expect up to a day's vaping on one charge. Designed for MTL (Mouth To Lung) vaping, this kit produces a discreet amount of vapour and comes complete with the T18 E tank and two Innokin Prism coils to get you started.
Features:
Innokin Vape Pen
MTL Vaping
1000mAh Built-In Battery
USB C Charging
Single Button Operation
2ml Tank
Top Filling
Thanks to single-button operation there's no lengthy setup or tricky menu systems to contend with. Instead, just click the button five times to unlock the kit and start vaping. You also have the option to lock the kit again when you're done. The chipset inside the kit will recognise which coil you've installed and automatically sets a wattage for the best vape possible. Both compatible coils create a vape that feels closer to a cigarette.
Quick to refill, the T18 E vape tank features a top-filling mechanism that allows you to refill without removing the tank from your mod. Capable of holding up to 2ml of e-liquid, you can pair the kit with a wide range of 50/50 e-liquids and high PG options too. Nic salts are a popular choice for kits like this as they'll create a smoother throat hit when vaped.
Included:
Innokin T18 X 1000mAh Vape Device
T18 E 2ml Vape Tank
1.5 Ohm Prism Coil
1.7 Ohm Prism Coil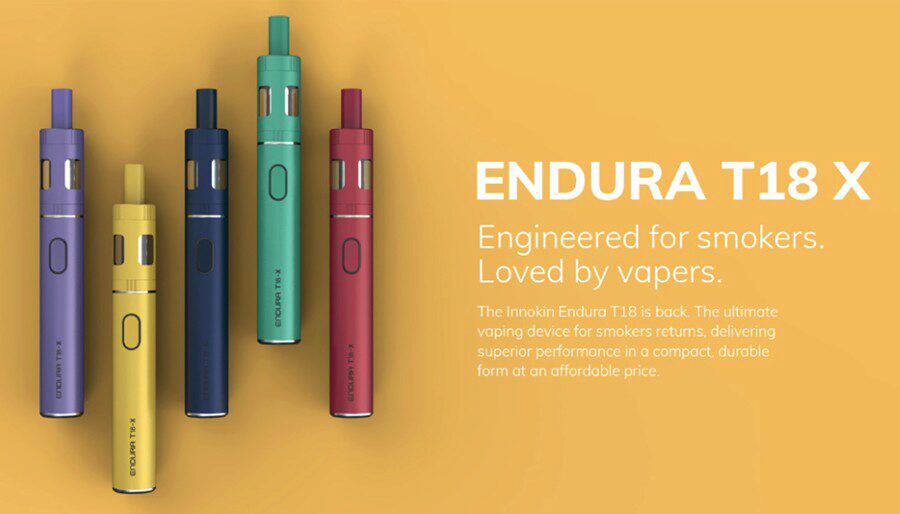 A beginner-friendly vape pen that delivers an authentic MTL inhale, the Innokin Endura T18 X vape kit is simple to use.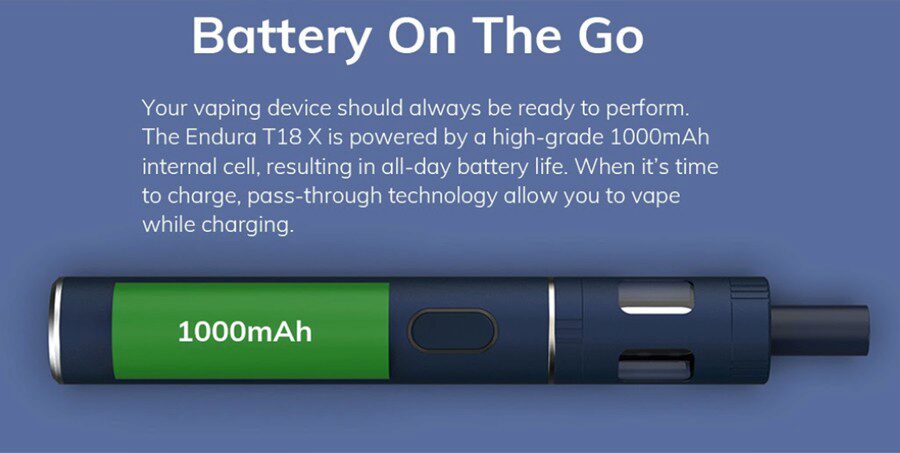 Powered by a 1000mAh battery, the Endura T18 X vape pen is ideal for vaping on the go and can last all day on one charge.  

With only one button, using the Endura T18 X is so simple it's even recommended for vapers with no experience.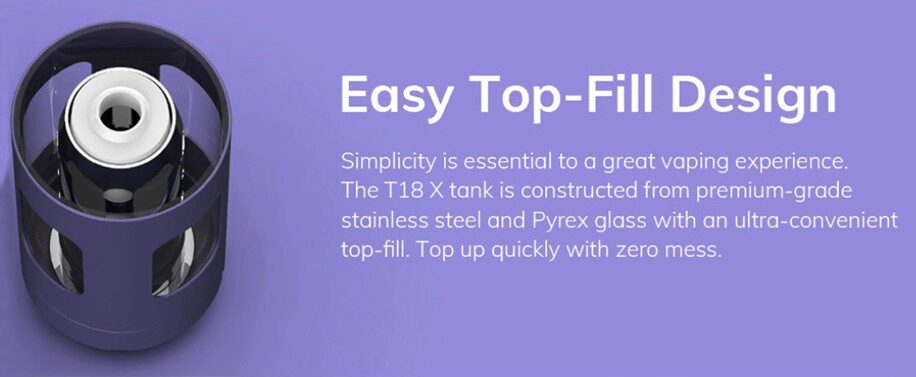 To refill your Endura T18 E tank all you need to do is remove the top, you don't even need to detach it from the device.